Before you leave for work today, put a pen and paper beside your bed. It can be a simple notepad or something more fancy. Tonight before going to sleep, pick up the tablet and make lists of all the things you want to accomplish tomorrow. Jot down whatever is on your mind – work, family, dinner, shopping. This is a mindful mind dump so go for it. Putting all these thoughts down on paper before bed is a way to get them out of your head and calm your mind before sleep.
---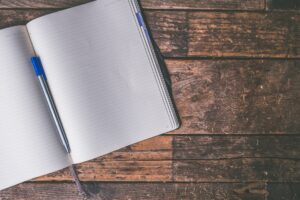 Tell Me More
Writing down a nightly brain-dump is good for your mental health, and it will make you more productive in the long run. Scientists have known for years that your brain tends to obsess about uncompleted tasks. The fact that we do a better job remembering the things we need to do, rather than the things we've already done, is called the "Zeigarnik" effect, named after the Russian psychologist who identified the phenomenon. The effect was first seen in studies of waiters who were able to recall a diner's order before it was served. But as soon as the table was fed, the waiters' no longer remembered who had ordered the fish or the soup or the pasta. Your brain works just like the waiter's brain – you hold onto things that still need to be finished, and over time that mental to-do list gets pretty crowded and becomes stressful and distracting. But a study from Wake Forest University found that just making a plan to finish tasks (like writing them down) can relieve us from the anxiety of unfinished tasks. When you create a written list every night of the next day's events, you are relieving your mind and allowing it to rest, rather than ruminate.
---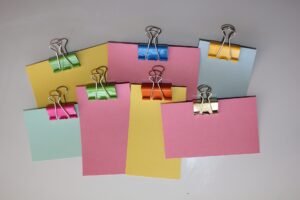 A Wakeforest University Study explored how making to-do lists can help your brain relax and remember things.